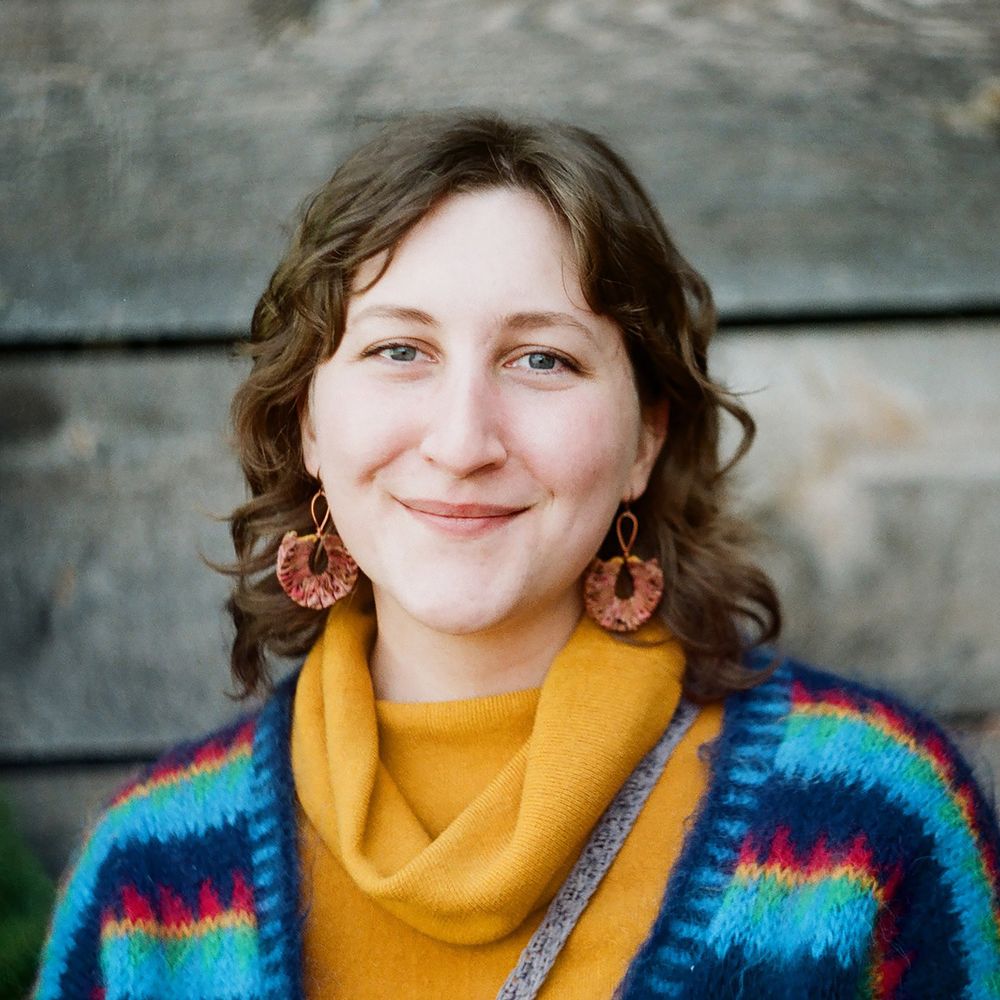 BIO
Anita Cazzola is a textile & installation artist currently based in the Annapolis Valley, Nova Scotia (Mi'kma'ki) .  She sees mending as a celebration of the life lived within a garment. Our bodies are in constant relationship with cloth, almost as if cloth is a second skin. While some may see holes as a loss or failure, Anita sees a new potential for expansion. Drawing new lines and adding depth & texture, mended holes are symbols of our resilience. 
Anita's goal is to disseminate repair skills and knowledge with a wide variety of communities to encourage sustainable textile maintenance, and increase awareness of textile lifecycles.  Since 2016, she has hosted several mending workshops across Canada, has taken on a variety of mending commissions, created an artist book on mending, written a research paper investigating the psychological, social, and environmental aspects of repair (Sustainability Through Repair, 2017), and has partnered with Outpost Vintage (Guelph) as their Resident Mender.  She has also lead a bi-weekly Mending Club out of her studios in Toronto and Guelph,  where she builds community around repair and care.  Mending Club creates space for reciprocal empowerment, stitch by stitch.   
Anita holds a BFA (with distinction) from OCAD University, where she studied Sculpture and Installation and minored in Material Arts and Design with a focus in Textiles.  Anita's work has been exhibited and activated in solo and group exhibitions including Art Gallery of Guelph, Guelph, ON; Abbozzo Gallery, Toronto, ON; and Nuit Blanche, Toronto, ON. Anita spent the summer and autumn of 2021 as the Artist in Residence for the City of Guelph, developing her "Botanical Reclamation" project,  where she carried out innovative natural dye research with local wild plants.